2015 Land Rover Discovery Sport
Active volcanoes and glaciers cut the horizon like shards of glass, blindingly bright in the high latitude sun. Little to nothing grows here, inhabited only by rocks and the brave souls of Iceland's hardy Viking forefathers who dared take on its unforgiving wilderness. Parked alone, is a 2015 Land Rover Discovery Sport, seemingly nonchalant and comfortable in its surroundings, as if it were born in fire and ice – instilled with the spirit to go Above and Beyond. You unlock it with the cold keys in your hand, awaken the engine, and carve a path through it all, like Marshawn Lynch with a ball. You can bet those Viking ghosts wish they had one of these!
A Testament to the Model
This past month the Land Rover Discovery Sport traversed the near Arctic conditions of Iceland. Land Rover Adventure Ambassadors: Kenton Cool, Ben Saunders, and Monty Halls exhibited the vehicle's position at the height of it's class in both performance and sheer grit, as they took a group of journalists on a weekend amongst the country's harsh climate and terrain – thanks to the vehicle's flexible 5+2 seating. What better vehicle than the Discovery Sport for an accomplished eleven-time Everest climbing mountaineer, a record breaking Polar explorer, and an Ex-Royal Marine to take out into elements; even the Vikings who settled Iceland hardly dared to navigate?
As foreboding as it's name sounds, Iceland's demanding terrain and climate is much like our own at times. Here in the Pacific Northwest, we can see all four seasons in the space of a week. Our weather is as diverse and unpredictable as the terrain you can drive through within a mere few hours of the Seattle Metro area. Enjoying contrast in scenery from the lush Olympic Rainforest, to the rugged North Cascades, and deep into the dry desert of the Columbia Basin.
The Marriage of Grace & Grit
Under the hood, the Discovery Sport combines the performance of a 6-cylinder with the fuel economy of a 4-cylinder, featuring a turbocharged 2-liter I-4 engine. It comes equipped with a 9-speed automatic transmission, which improves fuel economy as a result of the increase in gear ratio – while the smaller ratio steps improve quality in shifting and an improved response in acceleration.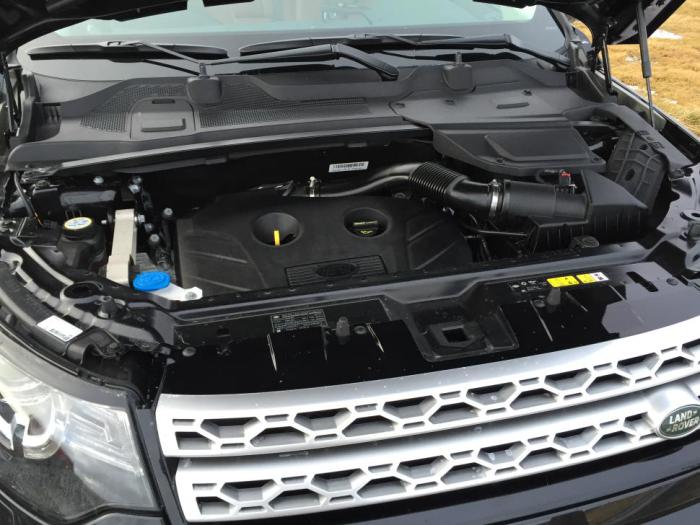 In addition to reducing fuel consumption, the higher top gear means that lower engine revs enhance comfort and reduce noise at high speeds. The lowest ratio is designed especially for off-road performance in extreme altitudes and gradients, and also for towing.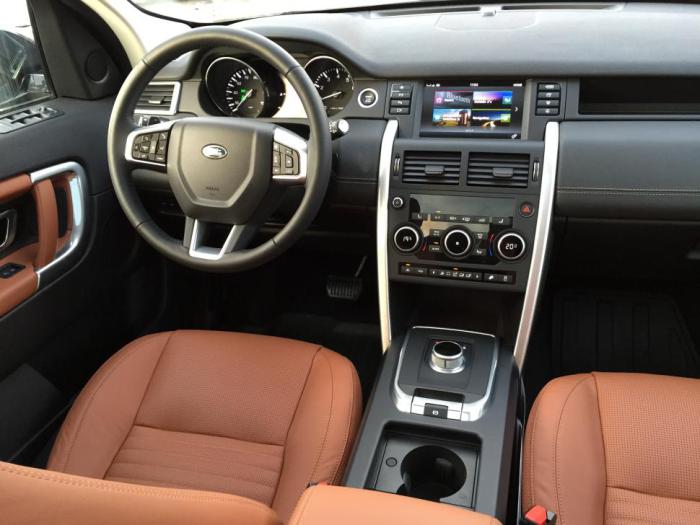 A Car for Western Washington
The 2015 Discovery Sport is Land Rover's gift to the Seattle and Bellevue dwelling Washingtonian – who needs a car for solid performance on hilly streets and slick roads, as well as being assured of the comfort and safety the class-leading model provides. Of course we wouldn't call it over-kill to use the Discovery Sport as a family car, however as the driver of this vehicle you'll have the option to cross into the thicket, through brambles, and over mountains. It's a car that promises to go Above and Beyond for it's passengers while allowing them to do so themselves.
This class-leading SUV provides the ecologically minded Seattleite with a superior experience of control, whether they cruise down I-90 or venture into the wilds of the evergreen state. The Discovery Sport also offers great customer value at a starting MSRP of $37,995. They will arrive this April, however you can order yours today – inquire at www.landroverbellevue.com (Land Rover Bellevue site) or www.landroverseattle.com(Land Rover Seattle site) for availability.
Land Rover Bellevue: (888) 433-9286 Land Rover Seattle: (888) 640-9222